Northland Prep Parent Resources
Parents are a crucial part of the NPA Family
NPA was founded by a group of parents who wanted something better for their children's education. They were willing to take a different path, color outside the lines, and make extra efforts to see to it that the school they created would work for their children and have the resources it needed to carry out its mission.
In the very early days of NPA, families actually took turns signing up for weekends to come in and clean the school, and the governing board, made up of parents, chipped in personal funds to pay the school's utility bills when times were tight. While NPA has come a long way since those times, we still rely on Spartan parents for crucial support.
NPA parents don't just drop their students off in the mornings and pick them up in the afternoons. NPA parents are involved. Parents volunteer to drive students to athletic events and music performances, and many help out with coaching duties for several of our teams. NPA parents share their expertise in classrooms as guest speakers and help our students think about their future through our annual Career Day presentations. The Community Enrichment Committee (CEC) is our parent organization, supporting student needs, organizing parent volunteers for many functions, and keeping the community informed through its monthly newsletter, NPA Connect.
At least half our Governing Board members are NPA parents, ensuring that parents are key stakeholders and have a major role in the policies, direction, and progress of the school.
We consider our parents to be our most important partners in the education of the students. When strong lines of communication are open between parents and teachers, and between parents and school administration, the students know that all of the adults are working together in their best interests. That's how our objectives are met and we have such happy, healthy, high-achieving, and satisfied Spartan students and families.
NPA parents are also our best ambassadors for the school. They provide the best testimony to the effectiveness of our program and our commitment to each child as an individual.
Please explore the information and resources we have posted here on the Parents page, and always feel free to contact the school with any questions or concerns.
THANK YOU for being such wonderful Spartan parents!
Infinite Campus is NPA's School Information System. By using Infinite Campus as a parent, you can stay up to date with attendance, grades, assignments, and announcements! Please use the buttons below to log in to the Parent Portal and the Student Portal and explore the tools offered for parents and students. Please contact our registrar Lori McGaughey (lmcgaughey@northlandprep.org) if you have any trouble logging in.
NPA Food Service
IS OPEN!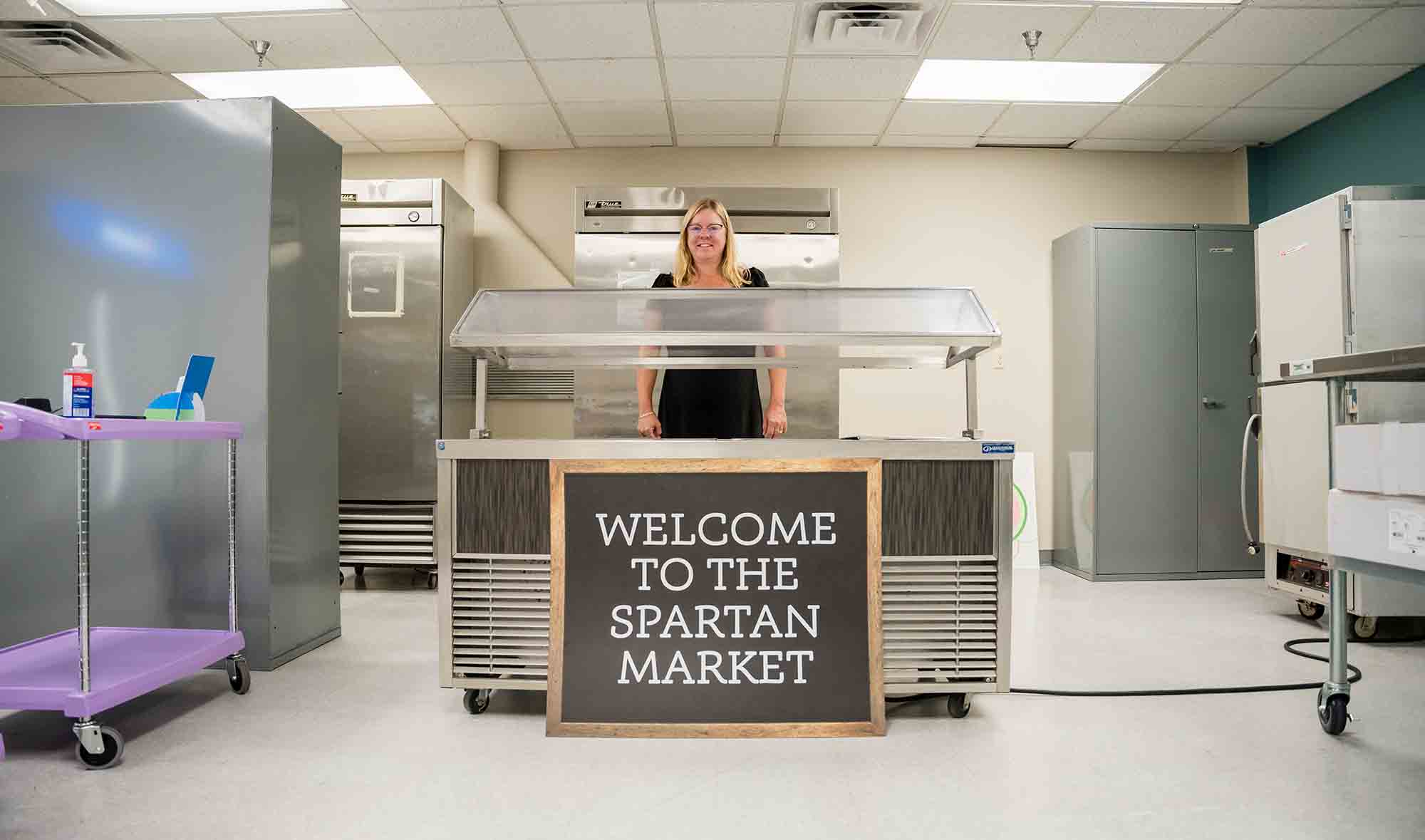 We are thrilled to be offering your child access to school meals for the 2022-2023 school year through a newly formed partnership with Flagstaff USD. We wanted to share a few things you and your child can look forward to when it comes to mealtime and the National School Lunch Program (NSLP) being introduced at NPA this fall.
CEC-Parent
Volunteer Group
Community Enrichment Committee (CEC)- Parent Volunteer Group was formed to create an informed and supportive community of NPA parents, teachers, administrators, and students. The committee functions much like a PTO, but with increased coordination and communication with the Governing Board.
CEC Mission
"To Create a place for families to get involved at NPA, enhance the school's learning & working environment, and heighten school spirit and enthusiasm."
What does the CEC do?
With the help of parent volunteers, the CEC enhances the NPA experience. We support the NPA community in a variety of ways:
Purchasing and repairing items to enhance the school campus
Supporting faculty needs in the classroom and beyond
Managing the NPA Spirit Wear Store
Organizing and advertising Painless Fundraisers such as:

Fry's Community Rewards Program
Box Tops $ Education

Organizing events to support the Faculty such as:

Faculty Treats
Faculty Lunches
Faculty Appreciation Week

Organizing events to support the student body such as:

Snacks for finals
Helping Hands (lunches for students in need)
Key chains for Graduating Seniors
Brick Fundraiser
When do we meet?
We meet virtually at 12:00 on the second Tuesday of each month (except during Spring Break in March).
The remaining dates are: 12/12/23, 1/9/24, 2/13/24, 3/19/24, 4/9/24, 5/14/24
The virtual meeting link is: NPA CEC Meeting
Video call link: https://meet.google.com/bpf-cikj-asd
You can orient yourself using this map.
Please be patient in the line.
Please PULL FORWARD within each pickup/dropoff zone so that more cars can load/unload at at the same time.  Stopping at the middle of the zone (closest to the school entry doors) so that your child doesn't have to walk as far makes the entire process less efficient.
Pay extra close attention for student pedestrians as they cross the lot between the buildings, and please be extra cautious navigating with younger drivers.
Please follow the instructions of teachers and staff members as they do their duties in the lot as they are helping students cross the street, helping student drivers park and trying to keep the line moving as efficiently as possible.
Please do not use cell phones while driving through the parking lot.
Do not use the FUSD District Office parking lot for pick up or drop off.  Also, please do not use the Summit Park Condominium driveway or parking lot for pick up and drop off as it is private property.
Never drop off or pick up your child on Sparrow Avenue or Soliere Avenue as they are very busy streets.
Mountain Line Bus
Service Information
While NPA does not have traditional bus service, the Mountain Line public transit provides convenient city bus service and is an excellent alternative to the daily drop-off and pick-up line. Route 3 deviates onto Fourth St. on school days between 8-9 a.m. and 3-4 p.m., stopping right in front of NPA at the Sparrow intersection. Many families opt to have their student ride the bus to a more convenient central location for pick up or straight to their house or workplace. Mountain Line offers free travel training, which is a great resource for families to familiarize themselves with the transit system, safety, routes, and connections. In addition, safety is a top priority. Mountain Line has live cameras inside and outside every bus, recently added an onboard Safety Supervisor to the staff, and has supervisors available at the Downtown Connection Center to offer assistance.
A Mountain youth day pass is $1.25 (exact change only), or families can purchase a K-12 Semester ($49) or Annual ($119) pass.
To purchase a K-12 Semester or Annual Pass, visit https://mountainline.az.gov/product-category/student-passes/. For information on Travel Training, call 928.779.6624.
Because NPA wants as many Flagstaff students as possible to have access to transportation, any families needing financial assistance with bus passes should contact the school for assistance.