Join Us in the Spartan Market!
The Spartan Market is now open! This is a part of the National School Lunch Program (NSLP) and provides dependable nutritional options for all students. Click here to learn more!
Mission
NPA provides a collaborative, well-rounded education through academics, arts, and athletics, and provides educational opportunities for a successful future, while fostering a diverse and inclusive community.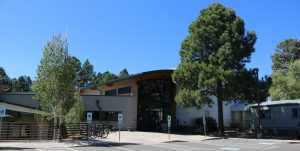 Northland Preparatory Academy is a vibrant educational community serving 6th-12th grade students located in the beautiful mountains of Flagstaff, Arizona. All NPA students are supported so that they are able do their best academically and personally. With small class sizes, a high-quality fine arts program, 11 different AP courses, and 40+ teams and clubs, NPA students excel academically, socially, and emotionally, so that NPA Spartans don't just get admitted to college, but thrive when they get there. Please feel free to contact me with any questions, Jay Litwicki, Principal.