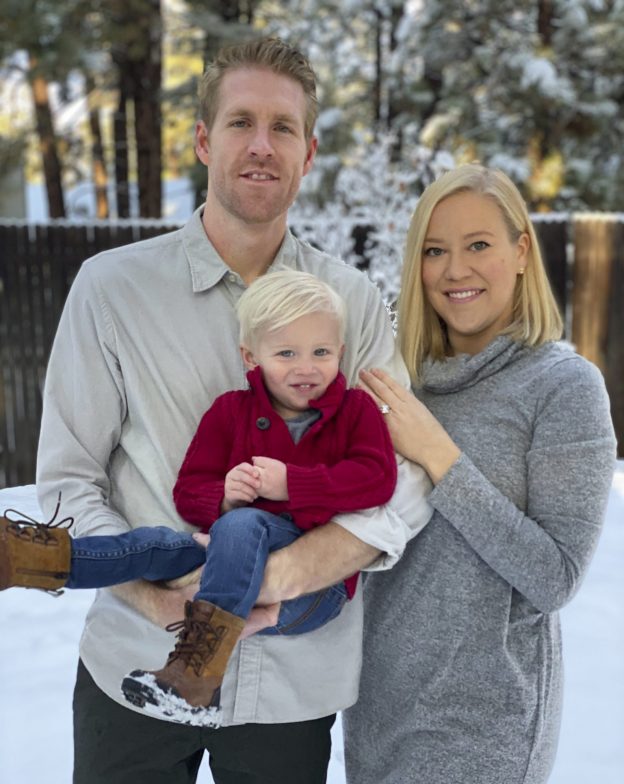 Please click here to sign up for parent/teacher conferences.
Welcome to Art!
I am excited to be joining the NPA family and very much look forward to meeting you all! I grew up Phoenix, AZ where received my bachelor's and master's degrees in drawing and painting from Arizona State University. Upon completing graduate school, my wife, my hound dog and I spent 4 years living in New York City. I enjoyed participating in an art residency program with Art Students League of NY, working at an art conservation studio in Chelsea, and teaching at The New York Academy of Art while in the city. When our son was born, we moved back to Arizona and have been loving living in Flagstaff, and we welcomed our daughter Gwen to the family in May! I have been teaching art for nearly a decade at ASU, NAU and Coconino Community College and am thrilled to be here at NPA with you!
(In the 2 or so months since Gwen arrive we have not managed to get a family picture with all 4 of us)
Contact Information:
Jake Fischer
jfischer@northlandprep.org
Check out the NPA Art Instagram!


@npaart
Please check the supply list posted under the course tabs below.

Sixth Grade Art
Please visit Sixth Grade Art, Period 5 for more information!
2020-21 Hybrid Instruction:
All art students should use Google Classroom as the online platform.
Google Classroom codes will be posted at the beginning of August. Please visit your Google Classroom Classwork section to receive more details.
Online Instruction Office Hours:
I will be available M-F, 9am-3pm via the school email (jfischer@northlandprep.org) to answer any questions. Please allow one hour for me to respond to emails. Emails sent over the weekend will be responded to on Monday morning.