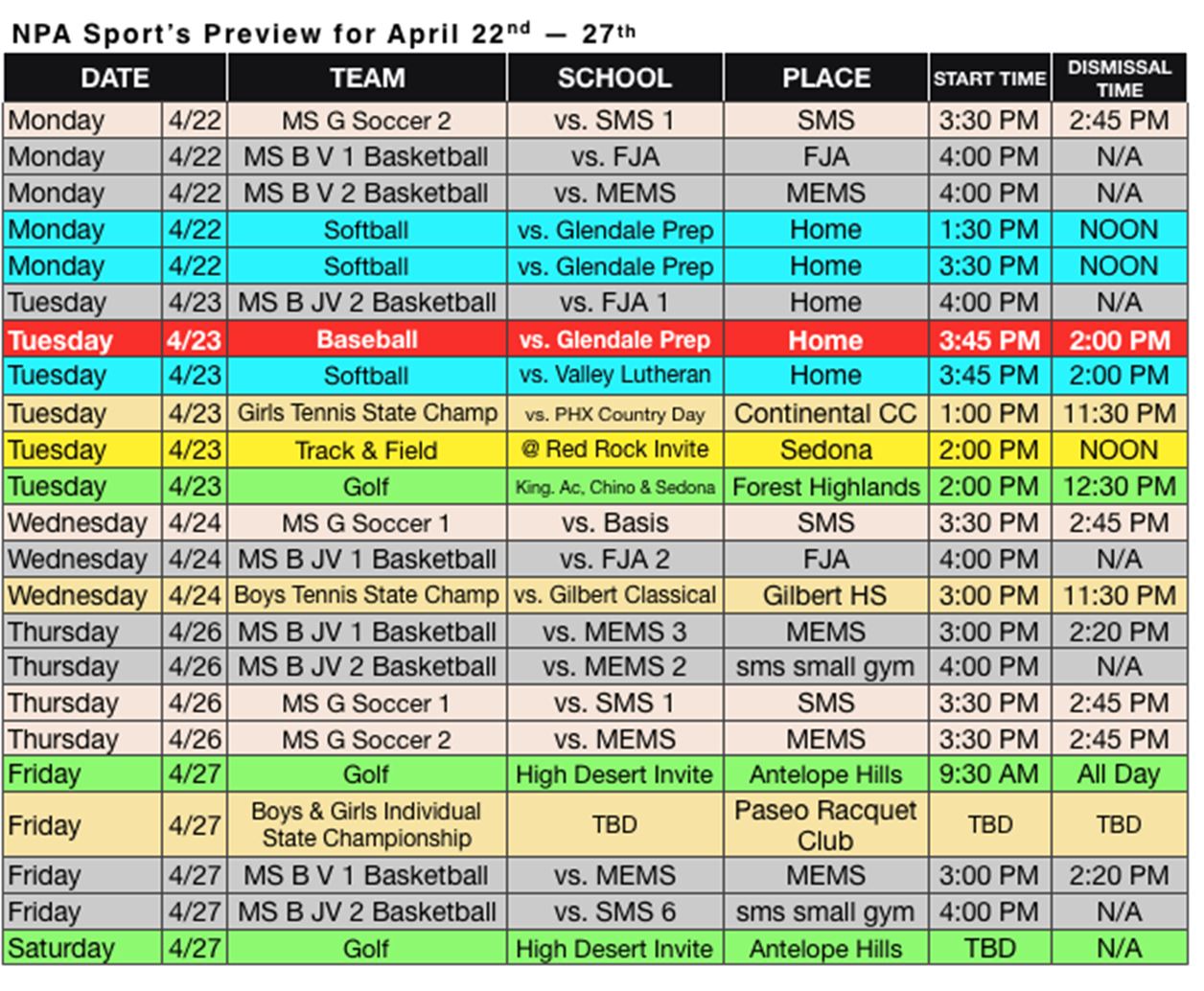 Another busy week, but the NPA sport's season is winding down and heading into their championship season.
Boys and girls tennis begin state championship play this week, with the girls hosting tomorrow at home (as the high seed). They are playing early since half the team is also dancing in Tuesday night's recital.
Boys tennis travel to Gilbert on Wednesday for their first-round of the team state tournament.
All other sports, except golf,  play their last regular season competition this week and start their state tournaments next week.
Softball and baseball tomorrow play their last regular season games at home and will recognize their senior players before the game. Please try to make it over to say goodbye to these dedicated athletes and watch some excellent softball and baseball at the same time!
Again, thank you all so much for your support throughout the year!
Have a great week SPARTANS!