Middle School Student-Athletes (Boys Soccer and Girls Volleyball) are in their championship bracket, which began last week. ALL OF OUR TEAMS HAVE ADVANCED TO ROUND TWO!! Middle school cross country competes in their "state meet" on Saturday.
For high school athletics, boys soccer have finished their season, volleyball is in their last week of their regular season schedule (tomorrow/Tuesday night our girls host Camp Verde, for our last home match AND Senior Night), cross country and swim compete in their state championship in two weeks. The NPA Mountain Bike Team competes in their last race this weekend.
Our high school girls soccer team, who finished their season with a perfect regular season schedule, defend their state title this weekend down in the East Valley.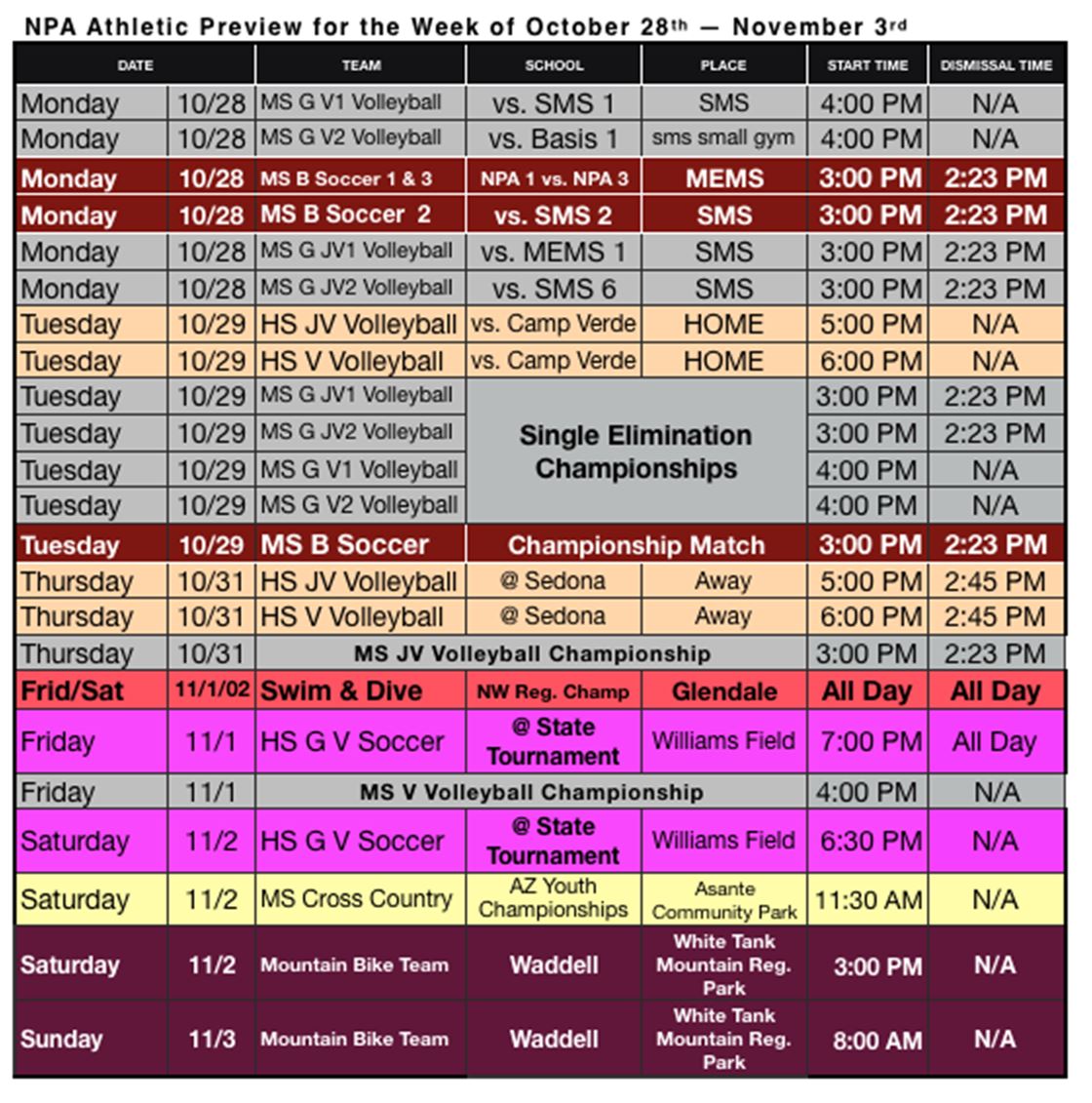 A week from today — high school basketball and wrestling — officially gets under way!
Have a great week SPARTANS!