NPA Athletic Training
Welcome to NPA Athletic Training!
For athletes in need of athletic training services (injury evaluation, rehabilitation, taping, wound care, etc.) please make sure your RegisterMyAthlete forms (consent to treat form) have been filled out.
The Athletic Training Room (ATR) is located next to the basketball gym in room 302.
Email: scarpenter@northlandprep.org
Phone: (928) 214-8776 ext. 302
Hours:
The Athletic Training Room will be open for athletes:
M: @ Soccer
Tu: 3-3:30 pm; @ Soccer
W: 3-5:30pm
Th: @ Soccer
F: @ Soccer
Hours subject to change as practices begin. Feel free to walk in – Mask Required! If you'd prefer to make an appointment outside of these hours, please email Ms. Carpenter at SCarpenter@northlandprep.org at least 24 hours in advance.
If needed while at an event (emergencies only) please call (520) 603-4374.
Last updated 10.26.20
COVID-19 RETURN TO PLAY FORM can be found here: COVIDRTPForm
Head Athletic Trainer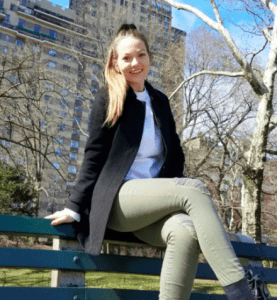 Samantha Carpenter, MS, ATC, LAT, CSMS
Athletic Trainer
Sports Medicine and Performance Teacher
Samantha earned both her Master's Degree in Athletic Training and a Bachelor's Degree in Fitness Wellness from Northern Arizona University. As a Certified Athletic Trainer licensed to practice in Arizona, her aim is to keep athletes healthy and safe through injury prevention, education, and rehabilitation of athletic injuries. In addition, athletic trainers are healthcare professionals who are also proficient in the following:  clinical evaluation and diagnosis, immediate care, treatment, reconditioning, organization and administration, and professional responsibility.
If interested in becoming an athletic training student at NPA (helping in the ATR, attending games, taping, etc.), please send an email.